The Challenge
In the face of Brexit and the rise of nationalism, it was difficult to view the European continent as anything other than divided. How could we help change this directory and prove that cross collaboration is worth saving.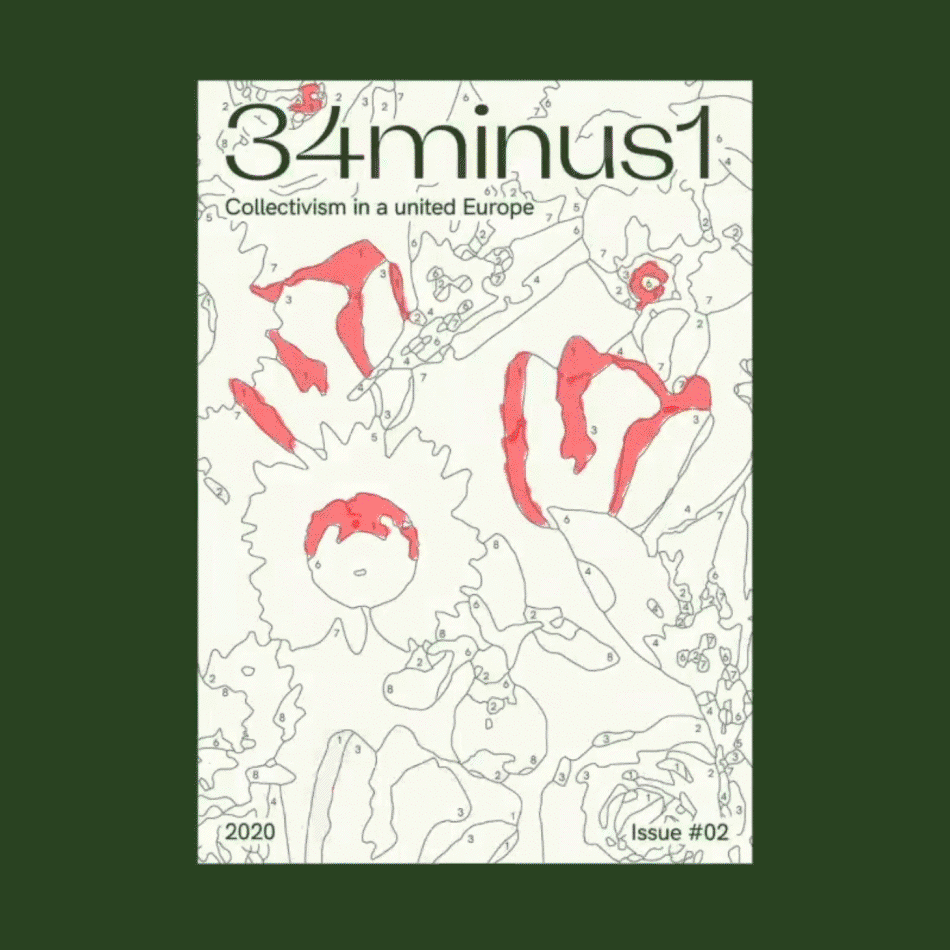 Content Curation
Alex Hayes
Megan Barclay

Design & Animation
Will Reuben
George Davidson
Holly Moxham
Our Response
34minus1 is an annual nonprofit independent culture magazine founded in 2019 by 5 creatives and I. We showcase the happenings across Europe, whilst celebrating the positive effects of open borders and cross-cultural collaborations.

Issue #02 presents interviews from 16 collectives across 9 different countries in Europe, discussing the role of collectivism in a post Brexit and post pandemic world. Special features include, a colour by numbers front and back cover, and crossword puzzle on the last page.
My contribution
The content curation team consisted of Megan Barclay and I. We handled the entire application process, conducted and wrote interview features and curated all content. Once the content was ready, I assisted the design team with art direction, feedback and instagram posts.