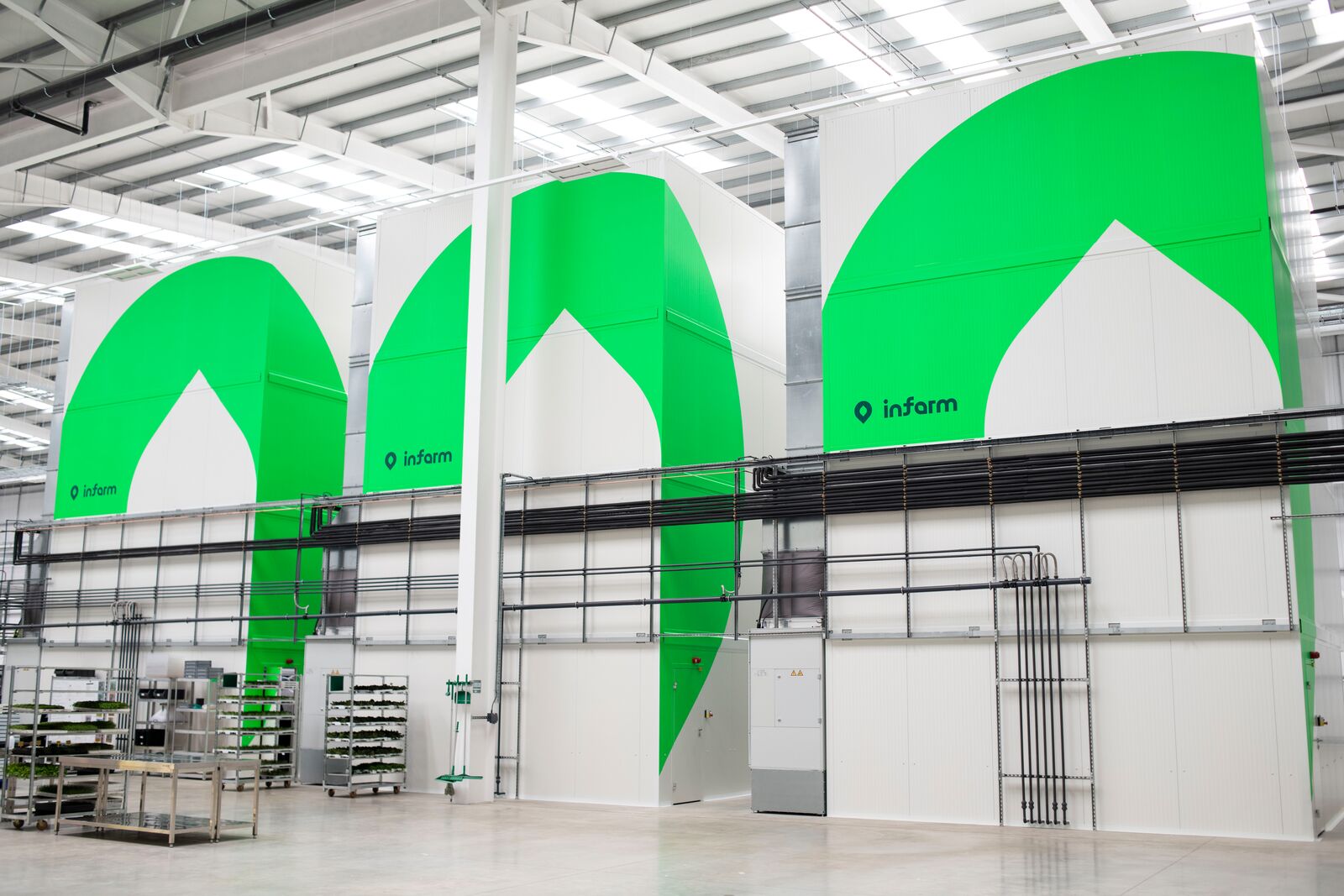 The challenge

Infarm is a global vertical farming company that revolutionises the food supply chain and helps make cities self-sufficient in their food production. In addition to using 95% less land, Infarm requires 95% less water than traditional farming methods and uses no chemical pesticides.

In June 2022, Infarm launched its new Indoor Growing Centre (IGC) in Bedford – one of the largest vertical farming facilities in Europe. This was an incredible space to showcase infarm's branding and create a spectacular environment.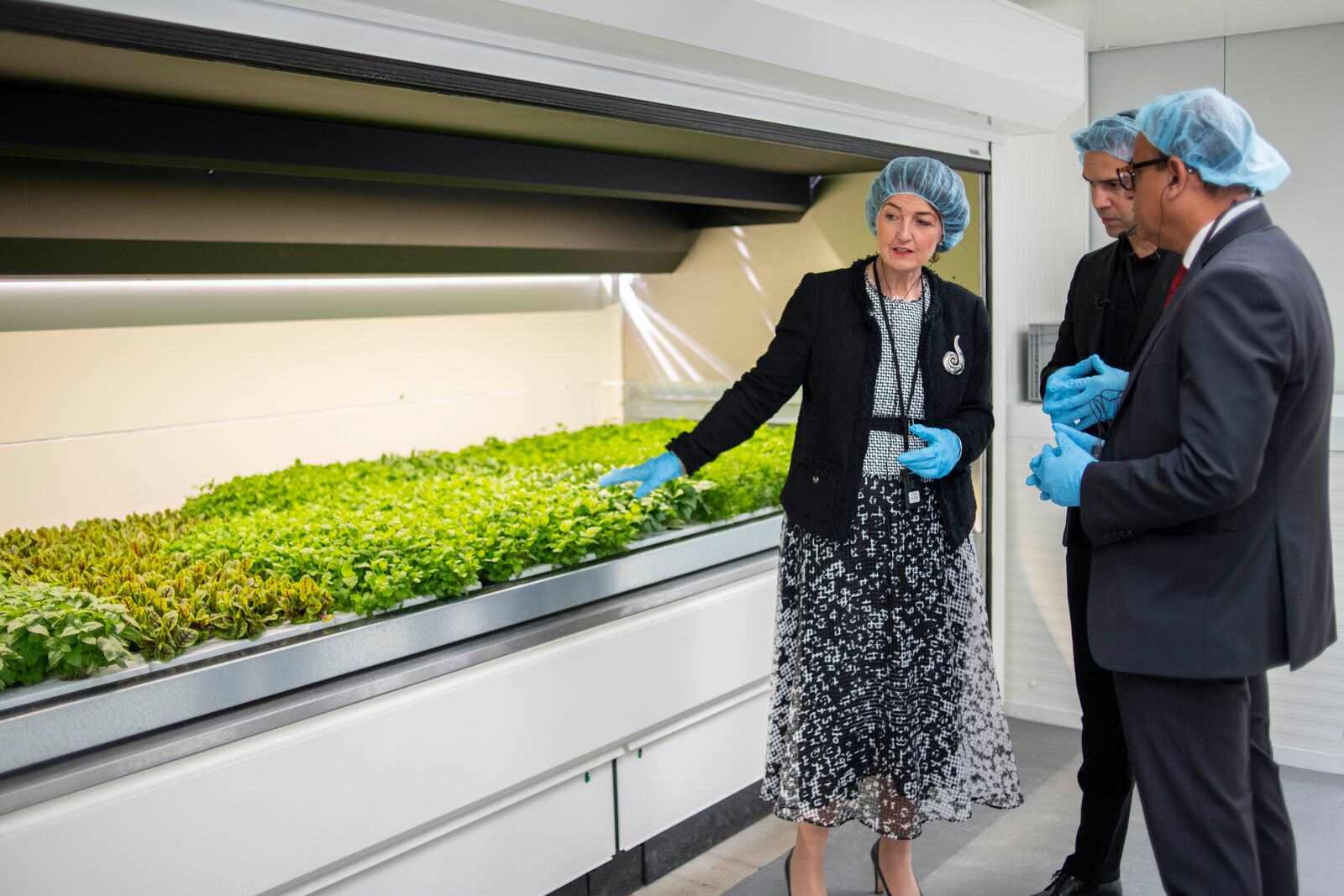 Graphic Design
Alex Hayes


Art Direction
Anthony Falconer


Creative Director
Adam Kalderon


Project Manager
Eve Hohwieler
Jovana Frroku
Our Response


Throughout IGC's expansiveness, pockets of herb illustrations grace the wall space, exhibiting a rich rosemary green. The herby shapes and patterns forge a connection with nature and showcase infarm's products. Infarm's electrifying neon green logo entwines the herb murals, emphasizing the brand's critical role in the climate-resilient farming industry. Alongside this, sit infarm's brilliant mission statements, generating an inspiring and synergetic atmosphere.
My contribution

I was responsible for branding specific areas of the building, including the AI assisted growing containers, 3 story high entrance wall, 135 metre production wall and 3 floors of staff space.